Dear Neighbor,
Join your neighbors this Sunday, Feb. 12, and again on Sundays, March 11, April 1, May 6 and May 20 at The Glenwood, 6962 N. Glenwood (between Morse and Lunt) from 9 a.m. to 2 p.m. for a spectacular Indoor Winter Farmers Market.
   Shoppers enjoy the
December Winter
Market
You can get your root vegetables, tofu, microgreens, honey, baked goods, grass fed and pastured meats, eggs, dairy, cheese and more from your favorite outdoor season vendors. Join the fun and see what grows in winter in the Midwest.
The Glenwood Sunday Market's e-newsletter appears below.  You can subscribe directly athttp://www.glenwoodsundaymarket.org/.
_______________________________________________________________________
Make sure to save the date for the Glenwood Sunday Market's annual Heat It Up!! Chili Cook-Off Contest and Festival on Sunday, March 4 from Noon to 3 p.m. at The Glenwood, 6962 N. Glenwood (between Morse and Lunt).  If you make the best dang chili around, here's your chance to prove it! Chef entry materials are available by emailing director@glenwoodsundaymarket.org or visitinghttp://glenwoodsundaymarket.org/.   And if you love chili, get your Tasters Tickets right here, right now!!  Click the image below to reserve your tickets.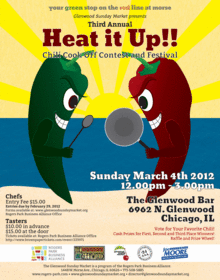 _______________________________________________________________________
Farmers Markets are not self-sustaining ventures.  Vendor fees cover only a portion of the costs of staffing, marketing and operating a market.  Please consider supporting the Glenwood Sunday Market by attending an event such as Heat It Up!, making an online donation, volunteering your time, or becoming a sponsor.  Here are some facts about the impact of our market that may inform your decision to donate:
Economic Impact: The Glenwood Sunday Market's economic impact represents a conservative figure of over $1,000,000 in increased income to SSA #24 businesses (located on Clark, Morse and Glenwood) based on the 30,000 individual shopping transactions that occurred in 2011. Recent studies of farmers' markets in the U.S. indicate that 60% of market shoppers visit other businesses in the surrounding area on the day of the market and for every $1.00 spent at the farmer's market an additional $3.00 is spent at those businesses.

The Market for All program adds to the economic impact of the market in a unique way. In 2011 a total of $7,900.00 in Link purchases were made at the market and the market gave $2,535.00 in direct grants to one hundred Link/SNAP shoppers, tripling the number of shoppers and grants given in 2010.

Community Impact: the Glenwood Sunday Market is led by a council of 15 community members and currently has more than 75 active volunteers.

Shopper Demographics: Fifty-five percent of Glenwood Sunday Market shoppers are Rogers Park residents.  Forty-five percent live outside of Rogers Park.
Sponsorships for the 2012 Outdoor Summer Season of the Glenwood Sunday Market are now available.  If your company or organization is interested in joining me as a sponsor, please contact Barbara Moore, theGlenwood Sunday Market Council Chairperson, at 312-758-1818 or barbaramoore49@gmail.com.
_______________________________________________________________________
Please enjoy the Glenwood Sunday Market e-newsletter reprinted below, and join my wife, Barbara, and me this Sunday morning at the Glenwood Sunday Market.
Sincerely,
Joe Moore
http://www.facebook.com/joemoore49
http://www.twitter.com/joemoore49

Sweets for the Sweet. . . .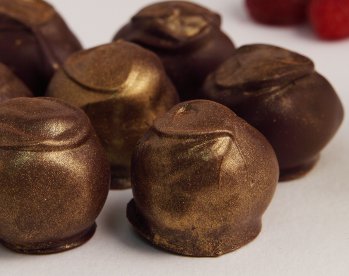 Maybe tomatoes aren't in season right now, but Truffles are! These incredible delights are handmade with love by our very own Katherine Anne Confections.  Katherine has outdone herself with beautiful and delicious treats . . . we're  personally hoping for some of these Champagne Raspberry Bittersweet Chocolate Truffles dusted with edible gold . . . but we love all of Katherine's Truffles, Caramels and Marshmallows . . . the perfect gift and treat all in one!
In fact, we know you can make the most delicious Valentine's Day ever with ingredients from our awesome vendors!  Surprise us with what you come up with for your sweetie . . . here's the list of expected vendors so you can get your shopping list ready now!  We'll have everything from fresh local produce and microgreens to baked goods, honey, artisan vinegars, mushrooms, salsa, granola, veggie burgers, cheese, ice cream and sorbet, fantastic raw food treats, cider and maybe even some eggs!
B-True Bakery, Bennisons Bakery, Crafthouse Market Goods, Dennanne Honey, Earth First Farms, Four Friends Farm, Green Spirit Living, Herbally Yours Vinegar, Katherine Anne Confections, Kings Hill Farm, Midnight Sun Farm, Mint Creek Farm, Nature's Pasture, Phoenix Bean Tofu, River Valley Ranch, Ruth & Phil's Ice Cream, SenTeaMental Moods Teas, Stamper Cheese and Tiny Greens.
A Visit From A Growling Rabbit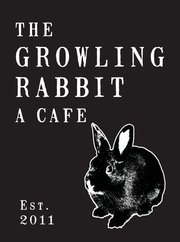 We are pleased to announce a special visit from The Growling Rabbit at this Sunday's Market!  So plan on picking up a delicious sandwich, soup, side AND sweet!  How about a roast beef sandwich with apple chutney (from our very own Hardin Farm), and something delightful with pesto!  And cupcakes!  Can't wait and much thanks to special guest The Growling Rabbit . . . a Cafe!